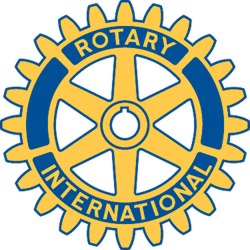 Rotary Club of New Bedford, MA - Weekly GAM
GAM...A nautical term describing the exchange of news between vessels departing from and returning to their ports...
November 13, 2019
The Last Time We Met
I did start a GAM last week but forgot hit save. Hopefully this is everything I meant to put in the last one.
Notes from Sandy:
At our Nov. 13 meeting, we had a special guest, Alan Freitas, a former president and longtime member of Rotary Club of New Bedford. (Editorial note: I was supposed to "Alert the villagers")
The Seaport Inn has raised its price for events from $600 to $1,200 so we are looking for potential new locations for the Rotafest next spring. (Editorial note: Please contact Pres John if you have anyone you can contact)
We went over bell ringing date and Salvation Army Million Dollar meal dates which has more information below.
Missed the last GAM? You can check it (or any past issue) out at
http://newbedfordma.clubwizard.com/NewsletterArchive.cfm
VISITORS AND GUESTS: Alan Freitas, Former Club Member, Past President, and wily trickster
The Next Time We Meet
November 20th – Lunch at the Wamsutta. Program TBA
November 22nd – P-Bruins Rotary Night
UPCOMING EVENTS: What would you like to see at a Rotary meeting? Let us know.
November 27th – NO MEEETING
November 28th – HAPPY THANKSGIVING
December 1st – BREAKFAST WITH SANTA, Salvation Army, 619 Purchase St, NB, 8:30-10:30 am. See information below.
December 3rd – Monthly Board Meeting o
December 4th – Assisting the Salvation Army. Lunch at the Salvation Army. This is a Million Dollar meal, which means everyone should pay $15 even if you don't attend. (See below)
December 7th – Ringing of the Bells. 9 am to 3 pm. Shaw's on State Road, Dartmouth(See below)
Odds and Ends
BREAKFAST WITH SANTA UPDATE FROM CO-CHAIR MARC
"So far I have been informed by Paula and Sandra that they will assist at 8:15 am on Sunday, December 1st at the Salvation Army facility; I would be pleased if I could get a couple of additional volunteers" - Marc
I'm also guessing there are sponsorships still available but will need soon to get them on the placemats.
RINGING OF THE BELLS
Ellen has the schedule for the Ringing of the Bells. We ask each member take a 2 hour shift. Please contact her if you are able to help. By volunteering we help the Salvation by not having to pay for bell ringers.
LUNCH AT THE SALVATION ARMY
We will be having our annual meeting at the Salvation Army on December 4th at noon to help them in their Christmas prep. In the past, we have stacked toys, packed up clothing and other things needed by the Majors. Please come ready to work and feel free to bring friends, family and co-workers. This is a MILLION DOLLAR MEAL that everyone should pay the lunch fee ($15) even if they do not attend. These funds help defray the cost of club operations.
(YES) EVEN NOW STILL LOOKING FOR OFFICERS
The club (yes) even now still is looking for candidates/volunteers for president-elect and vice-president. The vice president will become president-elect the next year, and the president-elect becomes president. Please let Prez John know if you are interested. (Just because I remove this next week, doesn't mean we found someone to help).
P-BRUINS HELP FIGHT POLIO (Taken from the district website)
The P-Bruins Rotary Night is a Polio Plus fundraiser that has become a great Rotary District 7950 tradition. The game will take place on Friday November 22nd at the Dunkin' Donuts Center at 7:05PM. Be part of the celebration by supporting the event and the End Polio Now Campaign! A $5.00 donation will be made to the Polio Campaign for every ticket sold as Rotary District 7950 and the Providence Bruins team up to End Polio Now! Tickets are $15.00/each and may be purchased by contacting Anthony Pontrelli at 401-680-4713 or via email at Pontrelli@pseagency.com.
DISTRICT AND RI REMINDERS (if you are interested in attending any of these, please ask a board member for more information as some events the club will sponsor members to attend)
- P-BRUINS ROTARY DAY FOR POLIO, Providence, RI, November 22, Tickets are $15.00/each and may be purchased by contacting Anthony Pontrelli at 401-680-4713 or via email at Pontrelli@pseagency.com.
- RLI SEMINAR - Districts 7910, 7930, 7950, January 25th 2020, Marlborough, MA https://rlinea.org/ The Rotary Leadership Institute (RLI) is a multi-district, grassroots leadership development program. All members are welcome.
- DISTRICT 7950 MID YEAR MEETING, Presidents and Presidents Elect, White's of Westport, February 8, 2020
- NORTHEAST PETS, Presidents Elect & AGs, Sheraton, Framingham, MA, March 5-7(no, really), 2020
- INTERNATIONAL NIGHT, Celebration of Youth Exchange, White's of Westport, April 6, 2020
- DISTRICT ASSEMBLY, Secretaries, Treasurers, All Rotarians, White's of Westport, April TBA 2020
- DISTRICT CONFERENCE, Cape Codder, Hyannis, May 1-3, 2020
- ROTARY YOUTH LEADERSHIP AWARDS (RYLA), Sea Camps, Brewster, May 16-18
- ROTARY INTERNATIONAL WORLDWIDE CONVENTION, Honolulu, Hawaii, June 6-10, 2020 https://www.riconvention.org/en
- INSTALLATION OF DG CHARLENE JAREST, White's of Westport, June 26, 2020 In combination with the Rotary Club of Fall River Installation. Our good friend Charlene would love to see us there.
NEW BEDFORD ROTARY ON SOCIAL MEDIA
Don't forget to Like, Follow and whatever else folks do with pages they like on Facebook. Check us out at www.facebook.com/Rotary-Club-of-New-Bedford-157486620934253/
One More Thing – An Orren Classic
Of hens and catfish - "The catfish lays ten thousand eggs, the lonely hen lays one. The hen will proudly cackle, to tell us what she's done. We scorn the humble catfish, while the lowly hen we prize; Which only goes to show you - it pays to advertise!"'
Sandy B
GAM Contributor
Marc S
GAM Contributor
Peter A