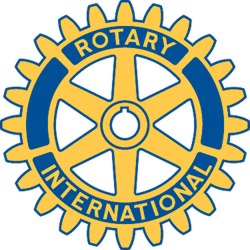 Rotary Club of New Bedford, MA - Weekly GAM
GAM...A nautical term describing the exchange of news between vessels departing from and returning to their ports...
May 15, 2019
The Last Time We Met
A small gathering at this week's meeting did some housekeeping. Literally. And not in the hipster sense of the word. Went through the closet at the club. Now if a certain PP would only return the club banners in his vehicle…
Missed the last GAM? You can check it (or any past issue) out at http://newbedfordma.clubwizard.com/NewsletterArchive.cfm
The Next Time We Meet
May 22th – Lunch at the Wamsutta. SEE WARNING BELOW!!
"Hi all,
I am planning to attend the Rotary luncheon this coming week (5/22) so it's time to plan your alibies accordingly.
Best regards,
Alan C. Freitas"
UPCOMING EVENTS: What would you like to see at a Rotary meeting? Let us know.
May 29th – Lunch at the Wamsutta. Program TBA
June 5th – Monthly Board Meeting. 5:00 pm. Location: Fire Systems Inc., 955 Reed Rd, N. Dartmouth. All are invited.
June 6th – Lunch at the Wamsutta. Program TBA
Odds and Ends
ROTAFEST FOLLOW UP
Please be sure to wrap up any outstanding checks from sponsors and tickets. Let us know any comments or suggestions. See pictures at www.southcoasttoday.com/photogallery/NB/20190511/NEWS/511009999/PH/1
HOW DO I DO A MAKEUP?
Some folks have asked how to improve their attendance if they miss the Wednesday meeting. Here is a list. (Generally makeups "expire" after a month)
1. Check out other local club meetings. Dartmouth has night meetings on Thursdays(I think). Fall River does lunch on Thursday at White's of Westport. Not sure what Fairhaven is doing these days. Most can be contacted through their Facebook pages or websites.
2. You can do make ups online https://www.rotaryeclubone.org/makeups/howtodoamakeup/. When you get to this page https://www.rotaryeclubone.org/makeups/articles/ click on date of one that interests you and follow the instructions.
3. You can stop into our own club's monthly board meetings. (Generally the first Tuesday at 5 at FSI in Dartmouth. Address in the GAM)
4. Participate on the club's committees.
5. Assist with RotaFest or Breakfast with Santa or other events (Sell tickets, find auction items, etc.)
6. District events are an option as well. (See the GAM for those as well)
7. Traveling? Visit a club meeting in the town wherever you are. Club meetings are even held on cruise ships and at Walt Disney World. We may even have a banner for you to exchange.
DISTRICT AND RI REMINDERS (if you are interested in attending any of these, please ask a board member for more information as some events the club will sponsor members to attend)
- ROTARY INTERNATIONAL CONVENTION, June 1-5, 2019, Hamburg, Germany www.riconvention.org/en/hamburg
- DISTRICT GOVERNOR INSTALLATION, June 17, 2019, Cape Codder, Hyannis, MA https://rotary7950.com/event/2019-2020-district-installation-dinner/
- RLI Seminar - Dist 7930, October 5th 2019, Wakefield, MA https://rlinea.org/ The Rotary Leadership Institute (RLI) is a multi-district, grassroots leadership development program.
NEW BEDFORD ROTARY ON SOCIAL MEDIA
Don't forget to Like, Follow and whatever else folks do with pages they like on Facebook. Check us out at www.facebook.com/Rotary-Club-of-New-Bedford-157486620934253/
One More Thing – An Alan Classic
"Last time I was in New Bedford I went out to dinner with President Carole J., who ordered the entire dinner in Portuguese. I was surprised. So was the waitress, we were at Ying Dynasty."
Alan F
GAM Contributor
Peter A
GAM Editor